Get 7 Days FREE trial by India's best coaches and experience the same German System  that has trained world's TOP 100 Players!
About us
Altevol - Alexander Waske Tennis University
Altevol, India based sports academy and Alexander Waske Tennis University, Germany based, one of the world's top performance Tennis Academy now together have opened their training facility in Ahmedabad, India. Altevol – Alexander Waske Tennis University provides world class performance tennis coaching for customers in India and nearby countries. It also provides world class sports fitness with in house strength & conditioning experts and sports physios
The goal of this academy is to provide the highest level of High Performance Tennis training as per German methodology at substaintially reduced costs compared to similar training in Europe. At this center, we want to produce more quality players from India who can compete at the higher levels!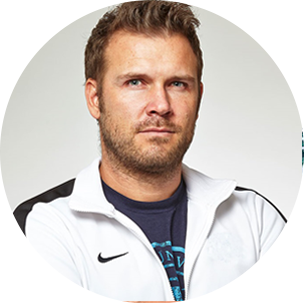 Alexander Waske
I'm very excited about the journey that is in front of us. We have a long relationship with Indian Tennis professionals and we are looking forward to build the next generation of Fed Cup & Davis Cup players for India.
High Performance Tennis
It isn't enough for us to look in just developing a tennis player. The growth in each person's personality is also a way to fine tune a path to sporting success. The little things make all the difference in ones game, and the player can look forward to passionate/dedicated people that will guide them to the next level.
Athlete Fitness
ALTEVOL Strength & Conditioning department's METHOD consists of utilizing the most advanced, scientifically proven testing equipment and methodology.
SPORTS PHYSIOTHERAPY
Altevol - Alexander Waske Tennis University provides a team of Sports Physiotherapists specialized in treatment, rehabilitation and injury prevention for sports activities.
map
location & Contact
ALTEVOL – ALEXANDER WASKE TENNIS UNIVERSITY
ALTEVOL KIIT TENNIS UNIVERSITY